Frozen Guard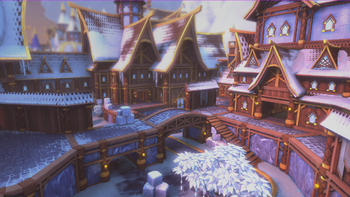 Frozen Guard is one of the maps in Paladins and was released in the Paladins CB31 update.
Like every Siege Map, Frozen Guard also has certain callouts.
This map has mirrored layouts and is designed for 2 teams of 5 players. There is a Capture Point in the middle. The bases are located at opposite ends of the map.
The only Game Mode that is currently playable in this map is Siege.