Temple Isle
Temple Isle (previously known as Temple Ruins) was one of the maps in Paladins.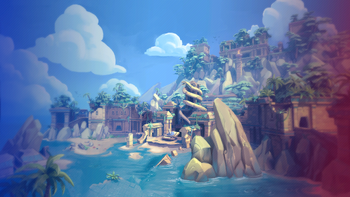 This map had 3 different sections with mirrored layouts and was designed for 2 teams of 5 players. Each section had a Capture Point in the middle. The bases were located at opposite ends of the map. This map featured Stealth Grass.
This map was reworked and divided into smaller maps:
It is unknown if this map is still canon in any form.